Sweet Earth Foods: A Review
We have affiliate agreements with certain brands and companies. If you purchase items or click on links through this site, we might get a kickback from those brands or companies. This doesn't affect you or what you pay in any way, but it does help fund our journey - so thank you!
When we were offered the chance to try out Sweet Earth Foods summer grilling favorites, we jumped at the chance. After all, finding the perfect meat substitute for old favorites is pretty much life goals for vegans. So when Sweet Earth sent us a care package to try out in exchange for our opinion, we were thrilled to sample some new vegan summer grilling options.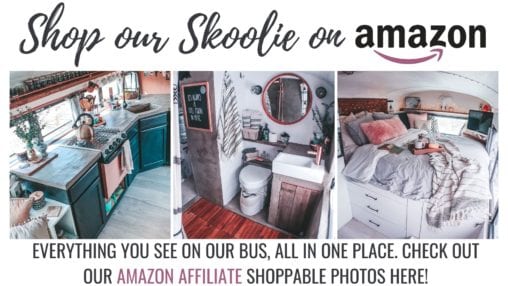 We've been vegan for almost four years now, and just in that short space of time the options for vegan meat replacements have grown exponentially. Unfortunately, not all meat substitutes are created equally. We've experienced some pretty dismal "meat" dishes that left quite a lot on the plate in terms of flavor and texture.
But every so often, you find a product that is almost dead on. Something so flavorful and well-textured that you question whether it's actually a plant-protein in your mouth, or if the manufacturer has actually mislabeled a real meat product. So how did Sweet Earth Foods stand up on this scale from meat replacement heaven to that's definitely not meat flop?
Keep reading to find out.
SWEET EARTH FOODS REVIEW
Our package from Sweet Earth contained their Awesome Burger, Chik'n Apple Sausage, and Green Chile Chedd'r Sausage. We were most excited to try out the Awesome Burger, as a big, juicy cheeseburger with fries used to be our favorite, go to cheat meal when we were personal trainers.
But as we unpacked our little care package, we realized that it had been forever since we'd had a good brat and our mouths started watering at the thought of those sizzling links on the grill.
THE AWESOME BURGER
The first thing we noticed about the Awesome Burger is that it actually looks like a burger – the same texture and color as a regular beef patty. As directed, we let them thaw out in the refrigerator before we threw them on the grill, where they sizzled and filled the air with the smell of barbeque in no time.
Each patty has a whopping 26 grams of protein that comes mostly from a healthy dose of pea protein. We went vegan back in the days when we were still personal trainers and powerlifters, which meant we still paid pretty close attention to how much protein we took in daily. We don't pay much attention to it anymore, but I'm always impressed to see healthier plant-based proteins mindfully included into vegan products.
When the burger was done we moved it to a plate, where we noticed it "bled", just like a regular patty. I actually didn't know what to think at this point. On one hand, it really made it look and feel like I was loading up a regular burger, a la the days I used to look forward to a big, juicy burger all day long. On the other, I've been vegan and haven't had a "bleeding" burger on my plate for so long I didn't know what to think!
And then I bit into the thing, and the looks and character took a swift backseat to the flavor of that patty. I looked up at Mike and as his eyes met mine, I saw by the look on his face that he was thinking exactly what I was – this is the best vegan burger I've ever had. Paired with sweet potato fries and vegan ice cream shakes, it was exactly like my favorite cheat meals from years ago.
CHIK'N APPLE AND GREEN CHILE CHEDD'R SAUSAGES
Both the Chik'n Apple and Green Chile Chedd'r Sausages were the best brat style vegan links we've tried so far. Unfortunately, quite a few of the vegan sausage link options really miss the mark for us. We've had some that had good flavor but the texture was dense and hard to chew, and others that did okay texture-wise but tasted like dog food.
Sweet Earth found a healthy balance, in our opinion. And like the Awesome Burger, they included a healthy dose of plant-based protein, with 13 to 15 grams per link.
I preferred the subtle spice of the Green Chile links, which reminded me of jalapeno poppers. The Chik'n Apple sausages had a sweeter flavor that would have been perfect paired with a hearty breakfast.
SWEET EARTH FOODS REVIEW
So what's the bottom line in our Sweet Earth Foods review? Quite simply, we loved them.
The Awesome Burger, Chik'n Apple Sausage, and Green Chile Chedd'r Sausages were the perfect plant-based protein alternative for summer grilling. And the best part was, the members of our family who aren't vegan enjoyed them as much as we did, making them perfect for both vegan and vegetarian folks as well as the meat-eaters. As a matter of fact, we all wondered aloud if the meat-eaters among us would have even known it was a meat replacement had they not known ahead of time!
Whether you're a meat-eater looking for foods to incorporate on a Meatless Monday or a die-hard vegan looking to convert your friends to a plant-based lifestyle, Sweet Earth Foods hits the mark.
See more of their products (including their upcoming Awesome Bacon Burger) on the @SweetEarthFoods Instagram or by finding a retailer near you using the handy store finder on the Sweet Earth Foods website!