Hi, I'm Tawny – a one-time certified personal trainer/gym owner/life coach, yogi enthusiast, vegan foodie, avid world traveler, raging empath, and shameless coffee addict.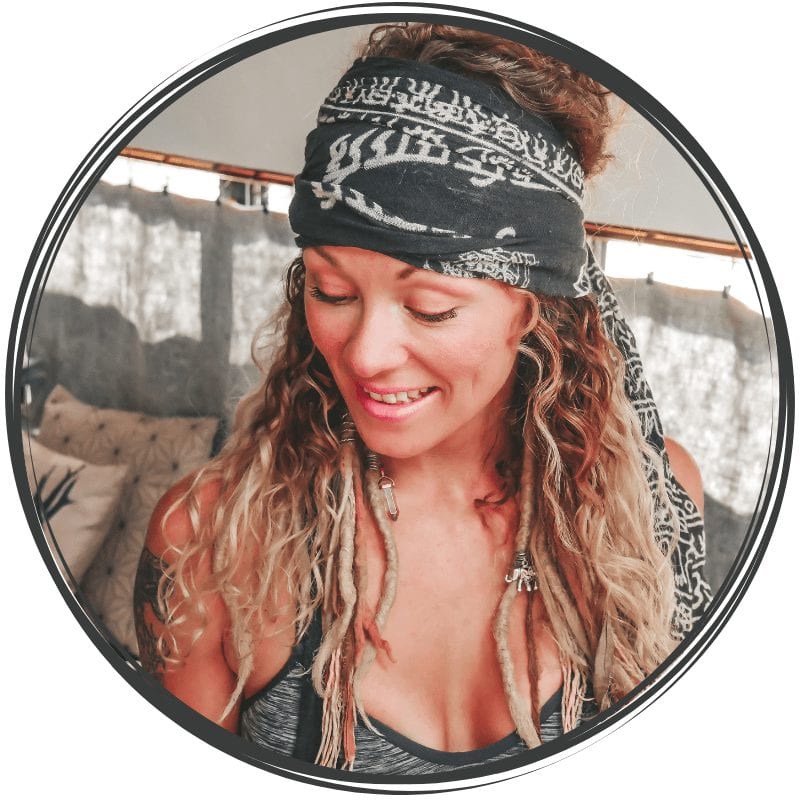 All I've ever wanted from my life is to help people grow in theirs, and this blog is where I put everything I've learned into doing just that.
Once upon a time, we built a gym that housed a funky little tribe as utterly committed to the place as we were. Before that, we were in the nursing program together. I guess you can say that even before we "woke up", helping people was always a priority for us.
The other half of that "we" is my slightly saner half, Mike. There are no words to describe the profound impact loving him has had on my life and who I am as a person, so instead of trying I will simply say that to me, he's a modern-day Viking, a larger than life warrior who speaks poetry and soul, a man capable of both incredible strength and indescribable beauty that sends fire through my veins and makes me believe there's a higher power.
I'm also a mother; Aidyn is a gamer with a wit as quick as it is sharp who is now more man than boy, and Ellery is an empathetic artist whose handle on the world is years beyond her own. They made the decision to homeschool in order to graduate early, so I am privileged to spend my days learning all over again with them as we fast approach the day they will venture out into the world on their own.
I am vegan, and most of the time prefer to eat what I can grow on our little plot of land. The exception is travel, when we sometimes revert to a vegetarian diet to experience the food of a culture – because gelato in Rome can't be missed. We watched a documentary once upon a time that changed our lives, and I haven't eaten meat since that day.
We love to travel, and have made a conscious effort since 2016 to lead a lifestyle that includes a lot of it. Part of that effort included adopting a minimalist way of living that allows us to remain a little less tethered to any given place and spend our money on experiences instead of "things", which led us to bus life.
I now live every day with a burning desire to grow into a person I can be progressively more proud of, to transcend all the daily BS we allow ourselves to be distracted by, and focus instead on creating a person so in love with herself and her life that it radiates and transfers to everything and everyone she touches.
"I am going to make everything around me beautiful – that will be my life."
                                                   – Elsie De Wolfe